3rd International Conference on Applied Research in
Science, Technology and Knowledge
15-17 March 2019 _ Berlin, Germany
The aim of the 3rd International Conference on Applied Research in Science, Technology and Knowledge is to bring together scholars, students, and administrators from different countries, and to discuss theoretical and practical issues in all fields of Science, Technology and Knowledge. Hence, the STKCONF is a multi-disciplinary conference which covers the largest variety of topics relevant to Science,Technology and Knowledge.
15-17 March 2019 held in Berlin, Germany
Conference History 
STK is an international academic conference, which has been held successfully in Helsinki (Finland), Hanover (Germany). The conference has brought together leading researchers, engineers and scientists in the domain of interest from around the world. All the participants have given all their supports to our conference, which are the biggest contributions to our conferences success. It is worth noting that the series of conferences has been considered as a valid scientific event in the scientific community. The increased number of paper submissions and participants in each conference is a proof of this claim.
Why should join us? 
Send your research paper to be a poster presenter at the conference and show your research work to the audience throughout the conference days. A good opportunity for extended discussions.
Be an oral presenter of the conference and present your research to a truly international audience. Since time slots are limited send your abstract today.
If you can't attend the conference in person but still you need to build your career with the international community? So, join as a virtual presenter. All the publication benefits are included.
A common reason for attending a conference is no doubt publication. Conference proceedings are always a good way to have your research published and indexed.
Attending in STKCONF academic conference is an opportunity to build networks with other academics and experts in the same or similar field of studies all around the world and to share thoughts on recent advances.
Organizing Committee will offer the participants a city tour free of charge, so learn about Berlin's vibrant past and present, away from the crowds and at your own pace, with a friendly local guide.
Important Dates
01 March 2019
Paper Submission Deadline:01 March 2019
09 March 2019
Registration: 09 March 2019
ScientificCommittee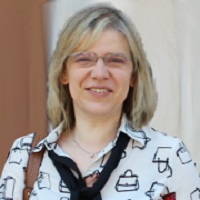 Dr.Silvia Biasotti
Consiglio Nazionale delle Ricerche, Italy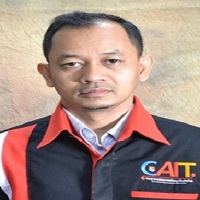 Prof. Azizi Abdullah
Universiti Kebangsaan Malaysia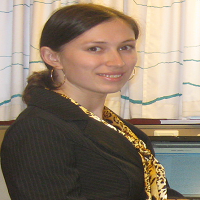 Dr.Yuliya Tarabalka
INRIA Sophia Antipolis, France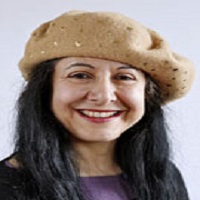 Prof.Fairouz Kamareddine
Heriot-Watt University, UK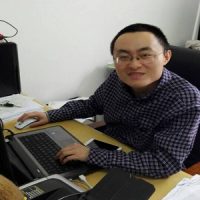 Dr. Yudong Zhang
University of Leicester, UK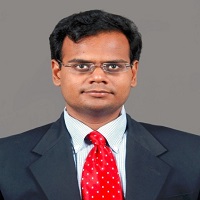 Prof. Siva Yellampalli
 UTL Technologies Ltd., India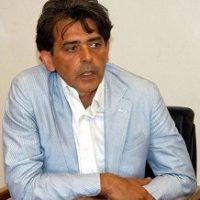 Prof. Domenico Nicolo
Mediterranea University
WhyBerlin?
Berlin is not only the capital of Germany, but also in many ways the capital of Europe, sitting at the crossroads of the East and West. Germany serves as the continent's largest economy and the world's fourth largest overall. It's a major player in industry, engineering, science, and renewable energy, and Berlin has recently been dubbed the start-up capital of Europe.
It's a country known for its rich culture, world-famous festivals, beautiful landscape, and war-torn history. By occupying such an important place in the political, economic, and cultural worlds, Germany – Berlin in particular – make for a compelling study abroad destination.
Paper Publication Opportunity
academic conference Proceedings and Publication
Each Paper will be assigned Digital Object Identifier (DOI) from Cross Ref.
The proceeding shall be submitted to Google Scholar for Indexing.
The Conference Proceedings will be published in the conference proceeding with an ISBN in a soft form.
All papers have publication opportunity in ISI and Scopus indexed journals.
All papers have publication opportunity in various indexed international journal.


All accepted abstracts will be published in the conference abstract book with ISBN 978-609-8239-29-4. All full papers sent for conference proceedings will be accepted through a double blind review process and will be published electronically in proceedings with a DOI number.
REGISTRATION DEADLINE
09 March 2019
 A 10% Group Discount on the 'Registration Fee' available for a group comprising three members.
WE WILL CALL YOU WITHIN 24 HOURS
CONFERENCE VENUE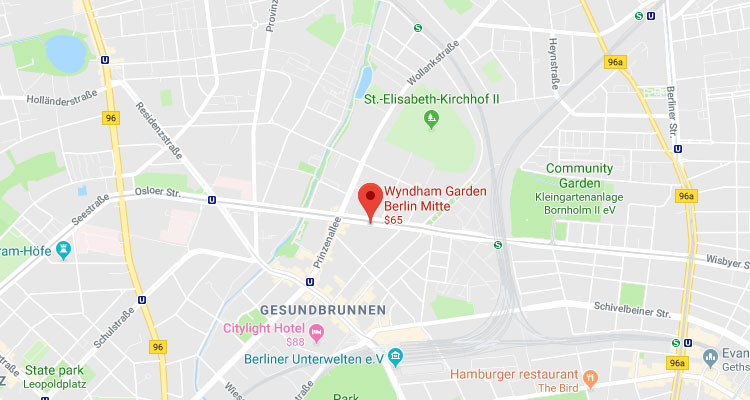 Wyndham Garden Berlin Mitte Hotel
ADDRESS:Osloer Straße 116 a, 13359 Berlin, Germany
About venue
Best hotel location conveniently situated in the northern part of the Berlin city centre. The Wyndham Garden Berlin Mitte Hotel is close to the inter-regional railway ans S-Bahn station Berlin-Gesundbrunnen in the northern part of the Berlin city centre. This Berlin hotel is perfectly served by the transport network. The A100 city motorway is around 3 km away, the underground is 400 metres away and you can reach Berlin Tegel Airport TXL in around 20 minutes.
Directions by public transport
Take the U-Bahn (Subway / Metro) U8 or U9 to Osloer Strasse. From here you can either take the M13 tram two stops (towards S-Bahn Warschauer Strasse) or the tram 50 (towards Guyotstrasse) to the corner of Osloer Strasse/Prinzenallee. Wyndham Garden Berlin Mitte Hotel is on your right after just 250 metres.
Directions by car from the south
If you come from the Berliner Ring A 10, take exit 16 "Dreieck Nuthetal" towards Berlin-Zentrum/Berlin-Zehlendorf/Potsdam-Zentrum. Continue on the A 115 until you reach the "Dreieck Funkturm" exit. Take the A 100 towards Hamburg/Wedding for another 8 km. Then follow Seestrasse for 5 km, which then becomes Osloer Strasse. Wyndham Garden Berlin Mitte Hotel is on the right. Parking spaces are available.
Directions by car from the north
Coming from the Berliner Ring A 10, take exit 35 "Dreieck Pankow", then follow the A 114 towards Berlin-Zentrum/Berlin-Pankow. After around 8 km take exit 4 "Pasewalker Strasse" towards Pasewalker Strasse. Follow the signs towards Pankow (B 109). Continue along Damerowstrasse, which becomes Breite Strasse. Turn left into Wollankstrasse until it becomes Prinzenallee. After around 600 metres turn left into Osloer Strasse; our hotel in Berlin-Mitte is after 200 metres on the left-hand side.
engineering conference, technology conference, academic conference, international conference 2019