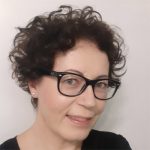 Dr. Diana Bratić
Diana Bratić is an Assistant Professor at University of Zagreb, Faculty of Graphic Arts. She holds a PhD in technical sciences, field of graphic technology. Her areas of interest are AI algorithms, process optimization, multimedia personalization, multimedia tools.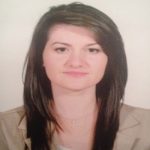 MSC. EVELINA HASA
EVELINA HASA is a Ph.D. student at the University of Tirana, Faculty of Natural Sciences & Chemistry department. She is doing a systematic study of secondary metabolites composition in oil extracts for two aromatic/medicinal plants, Salvia officinalis L. and Vitex Agnus Castus L., depending on harvesting period, wild and cultivated, geographical position, and method of extraction. At the same time, she works as Quality Assurance Manager at NOVAL LABORATORY, which is a Food & Pharma Laboratory, located in Albania. She has a vast amount of experience, as a Quality Assurance/Control and Chemist in food, pharmaceutical, and environmental laboratories.  She is a certified leading auditor for ISO systems, such as 17025, 9001, and 22000.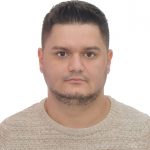 MSc. Petrika Manika
Bachelor in Informatics (2008-2011), University of Tirana, Master of Science in Informatics (2011-2013), University of Tirana. Doctoral studies (PhD) in Informatics (2017 – ongoing), University of Tirana.
Current Position: University Lecturer, Department of Informatics, Faculty of Natural Sciences, University of Tirana.